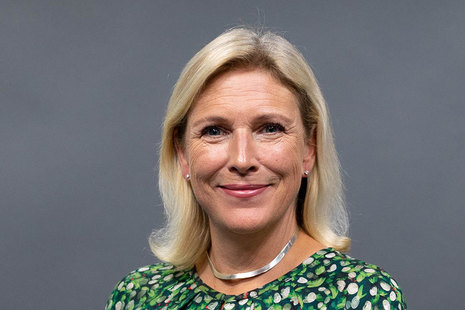 The Merchant Navy Welfare Board (MNWB) has welcomed the appointment of Baroness Vere of Norbiton as the new Maritime Minister.

Stuart Rivers, Chief Executive of MNWB which is the umbrella charity for UK Merchant Navy and fishing fleets which supports and promotes co-operation between organisations that provide welfare services to seafarers, fishermen and their dependents, said:
"After weeks of political uncertainty, we are delighted to see a new Maritime Minister appointed to continue the progress made by Robert Courts MP.

"Baroness Vere of Norbiton has a wealth of experience as a Minister and has a vital role to play in providing much-needed stability after the series of unprecedented challenges seafarers have faced in recent times. Now, there is a golden opportunity for collaborative working to excel, more than ever before, with government departments, ship owners, trade unions, and ports to join forces with maritime charities in support of the welfare of seafarers and their families at home and abroad.

"We look forward to working with the new Minister to ensure seafarers, who are responsible for importing 95% of goods to the UK, can prosper."
Baroness Vere, who was reappointed as a parliamentary under-secretary of state last week, will oversee shipping matters alongside her existing aviation responsibilities.
The appointment follows a period of political instability for UK shipping in the wake of Rishi Sunak taking over as the third UK prime minster of 2022.