In accordance with the amendments to the Articles of Association on 20th May 2010, the Board changed the collective name of it's Trustees from 'Council of Management' to 'Council'. Under the Articles 'Council' can have a maximum of 20 and a minimum of 8 members, however, wherever possible equal numbers of persons will be drawn from the following backgrounds:
ship owners & ship manager
trade union
voluntary sector
persons able to make a particular contribution due to their specialist expertise.
Council members are elected for a 3 year term of office.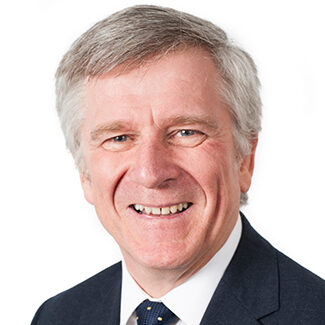 Captain A Cassels
Chair
Andrew was appointed our Chair in June 2018, following the retirement of the previous Chair of eight years, Robert Jones.
Having joined BP in 1975 where he served at sea for 14 years in ranks up to Master on BP oil tankers, Andrew has enjoyed a broad range of roles across BP Shipping and BP Exploration. His key responsibilities have been within the two main operational areas of BP Shipping; Marine Assurance and Fleet Operations.
In 2015, Andrew was seconded to the Managing Director of the Oil Companies International Marine Forum which he held until shortly before his retirement in July 2018.
Andrew previously held directorships at East Asia Response Ltd (EARL) and the Middle East Navigation Aids Service (MENAS), he was Managing Director of the BP ShipCare vessel lay-up service, Member of the Merchant Navy Training Board (MNTB), a Council Member of the Merchant Navy Welfare Board and on the Board of the Green Awards.
In his spare time Andrew enjoys gardening, cycling and walking. Other notable achievements include raising funds for Seafarers UK by participating in the Prudential London 100 charity cycle ride in 2016, 2017 and 2018.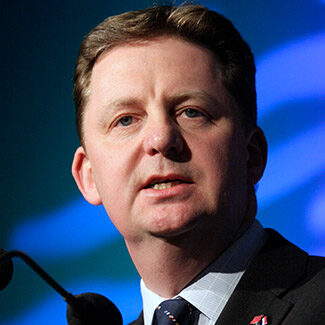 Mr M Dickinson
Vice Chair
Mark has been Vice Chair of the Merchant Navy Welfare Board since May 2010 and has over 30 years' experience within the shipping industry.
Achieving the rank of 2nd Navigating Officer with The Bank Line, Mark came ashore to join the International Transport Workers' Federation (ITF) in 1988, as a full time trade union official. Mark worked his way up the ranks and quickly rose to Assistant General Secretary of the ITF in 1992 and was a key figure in the work of the ITF Seafarers' Trust during his time with the ITF.
In 2000, he joined Nautilus International (formerly NUMAST/ Nautilus UK) and in May 2009 was elected General Secretary of the union. In his capacity as General Secretary, he has continued the development of Nautilus as an international union for maritime professionals determined to progress its members' interests nationally, in Europe and globally. Mark is particularly passionate about the involvement of young seafarers and encouraging women into the shipping industry and has overseen the development of union structures to facilitate this.
Ship Owners & Ship Managers Representatives:
Capt A Cassels, UK Chamber of Shipping
Mr T Springett, UK Chamber of Shipping
Ms L Sara, UK Chamber of Shipping
Mr A Hodgson, UK Chamber of Shipping
Trade Union Representatives:
Mr M Dickinson, Nautilus International (Vice Chairman)
Mr D Appleton, Nautilus International
Mr M Carden, RMT
Mr D Procter, RMT
Voluntary Sector Representatives:
Ms N Barley, Sailors' Children's Society
Cdre Brian Boxhall-Hunt, Royal Alfred Seafarers' Society
Capt J Osmond RN, Shipwrecked Mariners' Society
Persons Able to Make a Particular Contribution due to their Specialist Expertise:
Ms A Godfrey, The Fishermen's Mission
Mr G Lane, Accountant
Mr R Ballantyne OBE, British Ports Association
Observers:
Ms J Carlton, Maritime and Coastguard Agency