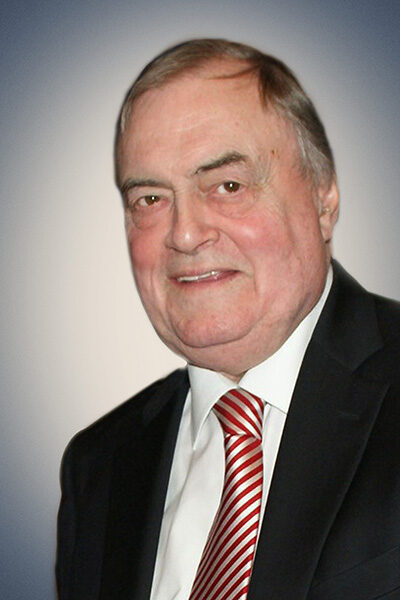 Our Patron
The Lord Prescott
The Lord John Prescott is the MNWB's patron. Lord Prescott was the deputy prime minister from 1997 to 2007. He was appointed the role of deputy prime minister after Labour won the 1997 election.
On 27th June 2007 he resigned as deputy prime minister, which coincided with Tony Blair's resignation as prime minister. Lord Prescott retired as an MP (Member of Parliament) at the 2010 election but entered the House of Lords as a life peer with the title of Baron Prescott, of Kingston upon Hull in the County of East Yorkshire in July 2010.
In his early years, Lord Prescott served in the Merchant Navy as a ship's steward and trade union activist. Lord Prescott has been the Board's Patron since November 2015.
Staff Team
The team are central to our organisation and what we stand for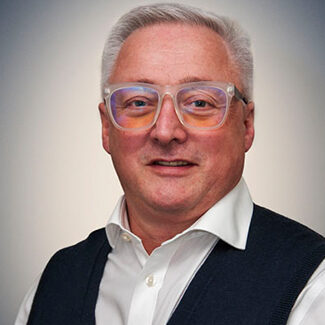 Stuart Rivers
Chief Executive Officer
Stuart joined the Merchant Navy Welfare Board in December 2021 and is a highly experienced, successful and well-regarded business leader with experience in multinational businesses and international charities. He has had a successful career in Ericsson, rising from a Support Centre Manager to Global Commercial Director, and The Salvation Army where, following 2 years' residential training, he spent 5 years in church and community leadership.  More recently, Stuart was Chief Executive Officer of Sailors' Society where he delivered a strong programme of activities around the world supporting the welfare of seafarers and their families. He has previously supported MNWB as a consultant, with a focus on technology projects that support the establishment of welfare boards under the auspices of ILO Maritime Labour Convention, 2006.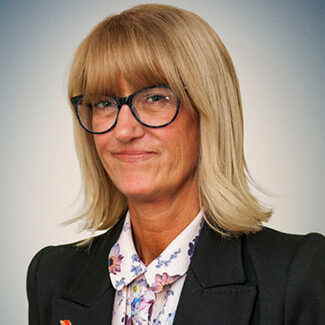 Sharon Coveney
Deputy Chief Executive
Sharon joined the Board in May 2013. She chose to follow the footsteps of both her parents and brother by joining the Merchant Navy in 1993. After spending 4 years at sea with P&O cruises she pursued a career change to work with homeless people suffering with mental illness. She then spent the next 14 years delivering community support and accommodation based support services. Her last role included the management and service delivery of 8 supported housing projects for care leavers, homeless pregnant teenagers, single homeless and mental health / dual diagnosis. Sharon describes herself as having a natural empathy towards people and a "can do" attitude. Her mother lived at the Merchant Seaman's War Memorial Society (now known as Care Ashore) for over 20 years. This, she says, has given her a thorough awareness of the issues that seafarers may face as well as personal experience of a maritime charity that provides accommodation and support.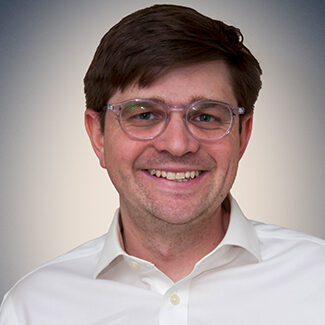 Joel Holt
Communications and Media Manager
Joel joined the Merchant Navy Welfare Board in January 2022 and is the first point of call for all press and media enquiries. Joel is a PR and communications professional with over 10 years' experience in the media sector. He joins the Board after spells managing the media output for two leading rural organisations – the Country Land & Business Association and the Game & Wildlife Conservation Trust. Prior to that, Joel, who trained as a journalist, was Deputy News Editor at the Valley News before joining the Salisbury Journal and later being promoted to sports editor.
He also did sport commentaries and reporting for BBC Essex, BBC Radio Solent and BBC Wiltshire.
Away from work, Joel enjoys spending time with his family, playing tennis and supporting Southampton FC.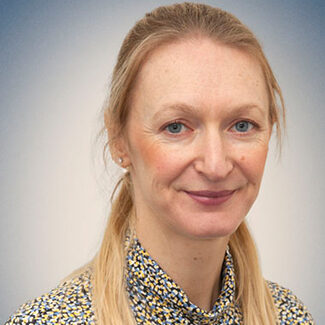 Celia Jackson
Grants & Impact Manager
Prior to joining the Merchant Navy Welfare Board, Celia worked as a Chief Stewardess on Superyachts. Her work enabled her to travel the world but after more than eight years at sea she relocated to Southampton looking for a better work-life balance. Celia was excited to join the Board in 2018 as an Executive Assistant & Office Manager where she was able to put to good use her organisational skills and thoroughly enjoyed the variety of her role.  In 2022 Celia was promoted to Grants and Impact Manager, a newly created role at the Board.  Celia brings to the Board a strong empathy and understanding of some of the challenges facing today's seafarers. Prior to yachting, Celia worked in recruitment advertising after graduating from University with a BA Hons in French and Spanish.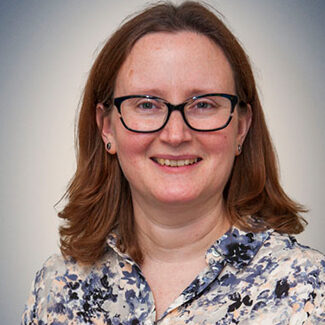 Sarah Edward
Port Welfare Committee Manager
After graduating from the University of Wales with an Honours Degree in Heritage Conservation and Archaeology, Sarah worked for the National Trust honing her administration rather than digging skills. She then went on to spend a couple of years in the NHS as a Clerical Officer at her local hospital before deciding she needed a change of scenery and joined the Merchant Navy, following in the footsteps of her father and grandfather. Sarah spent 4 years at sea as a Purser with Princess Cruises/P&O Australia before joining the Board in 2009 as Projects Administrator.  She moved to the role of PA & Office Manager in 2014 before being promoted to PWC Manager in 2016.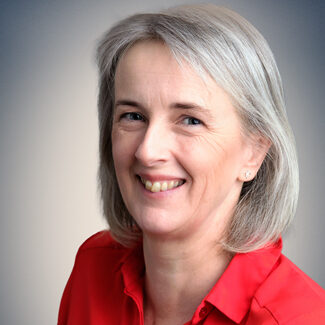 Susan Atkinson
Port Welfare Committee Manager
Susan joined the Merchant Navy Welfare Board in June 2022 after working as a PA supporting the senior leadership team of a regional policing unit. During her career, Susan has worked in various customer service and admin roles and spent time as a social prescriber for the NHS, working with people who had social issues which impacted their mental health. Susan feels passionately about welfare issues in the maritime sector; her father was a Master Mariner and her son recently joined the merchant navy as a cadet on a super yacht.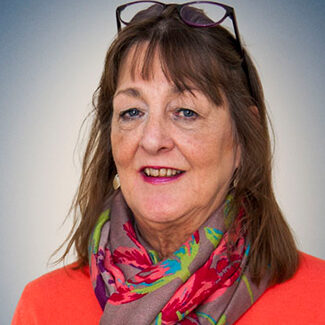 Helen Van Gass
Training & Welfare Manager
From school, Helen worked in foreign exchange, commercial, and mercantile banking where she remained until the birth of her sons. Helen then volunteered at her children's school, and ran a school after-care centre for 200 children for nearly 20 years. During this time, Helen also volunteered in the school finance department, assisting parents with access to school fee subsidies, and was elected Vice Chairman of the school's Governing Body. Helen then returned to England from South Africa, and worked in a few short-term positions before joining the Board in 2016.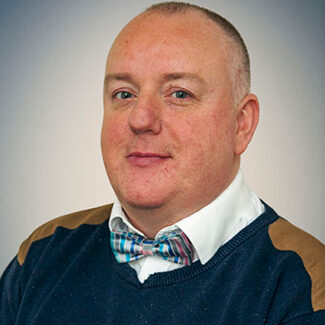 Aiden Harvey
Projects & Welfare Co-ordinator
Aiden has spent the majority of his working life in the customer service sector beginning with customer complaints at British Gas. He then changed direction and for the following 10 years was on the staff of a local Hampshire housing association where he became a Lettings Officer. He was responsible for liaising with all the councils across southern England to arrange re-lets of empty properties, as well as working with local agencies responsible for the government's new homes targets. Primarily targeting small rural schemes, he worked with local parish councils in delivering affordable housing for local people. Aiden joined the Board in April 2017 as Project Administrator.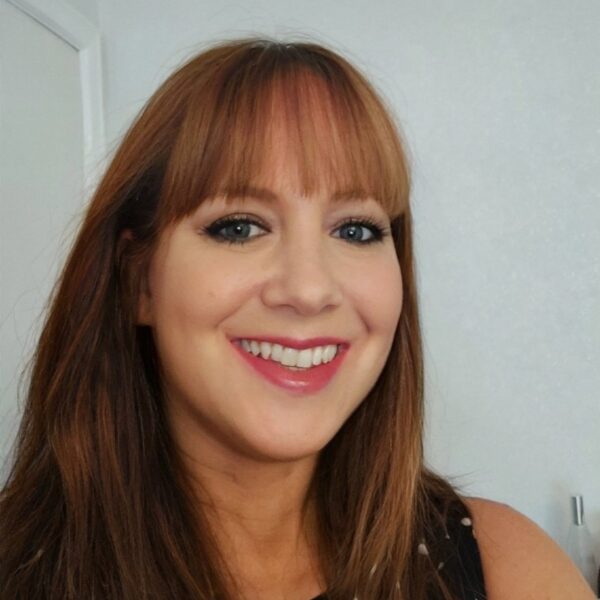 Nicky Cantello
Executive Assistant & Office Manager
Nicky started her career working in insurance and fleet management before taking a short break to raise her son. She returned to work as a Facilities & Office Manager for a local village trust before being appointed as a Deputy Superintendent Registrar officiating over and conducting marriages for Hampshire County Council. Needing to work full time, she then spent over four-and-a-half years working for a luxury organic skincare company as Office Manager & PA to the founder, before joining the MNWB in October 2022.
Nicky enjoys riding her pony on the New Forest and is passionate about skiing.