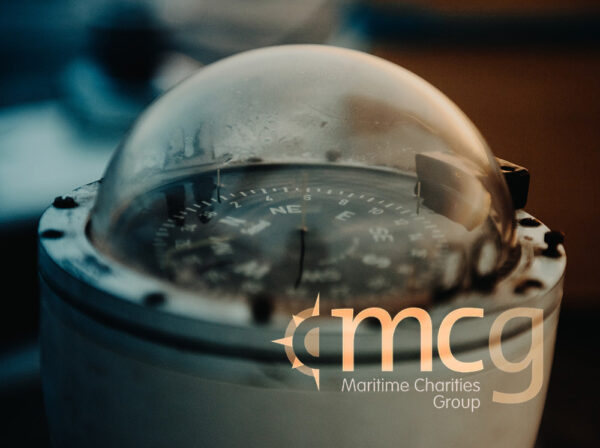 Supporting seafarers and their families
About the Maritime Charities Group

The present Chairman of the MCG is Cdr Graham Hockley (formerly of Trinity House) and the current Programme Development Manager is Ben Gibbons.
Aims
The aims of the MCG are to:
Encourage best practice
Share information on grant applications and, where appropriate, the funding of grants for major projects
Share data and information among the members
Promote harmonisation of grant making procedures
Jointly fund projects and research of overall benefit to maritime charities
visit the MCG website
History
The MCG was established in 2003. The MCGs membership is comprised of The Seafarers' Charity, Merchant Navy Welfare Board, Trinity House, Nautilus International, Seafarers' Hospital Society and the RNRMC. The administration of the MCG lies with The Seafarers' Charity.
The MCG aims to collaborate closely by understanding one another's policies and grant making criteria, sharing information, jointly funding larger grants and encouraging good practice.
In 2005 the members agreed that there was a need to look at the current work of the maritime welfare charities against future needs. This recognised significant issues taking place in the charity sector alongside major changes that continue to take place within shipping and seafaring. To achieve this members jointly funded and managed a major research project covering the Royal Navy, Merchant Navy and fishing industry. The research covered four groups:
Older Seafarers and their Dependants
Working Age Seafarers
Families & Dependants of Working Age Seafarers
Young People in Maritime Youth Groups
Ongoing work
The MCG continues to take overall responsibility for the 'Supporting Seafarers and their Families' initiative by:
Reviewing and updating the Report
Jointly managing and financing the employment of the Programme Manager
Jointly funding and agreeing projects for the common benefit of the maritime charities and their beneficiaries
Reviewing annually and reporting, to the maritime charities, the progress of recommendations and projects.