The Merchant Navy Welfare Board (MNWB) is delighted to announce the winners of this year's annual award.
Debbie Lake and Mick Howarth are the two chosen recipients of MNWB's Service to Seafarers' Welfare Award, which recognises individuals who provide an exceptional level of welfare service to seafarers and fishermen.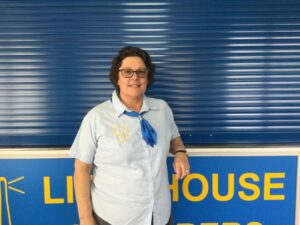 Debbie, who is a full-time volunteer at the Lighthouse Seafarers Mission in the Falkland Islands, has been described as a selfless individual who has gone above and beyond to help seafarers in the most trying circumstances.
Having worked at what was then, The Lighthouse Seaman's Mission in the Falkland Islands from 2008 to 2010, Debbie moved to Northern Ireland where her husband became Mission Superintendent for Royal National Mission to Deep Sea Fishermen.
During the next five years, Debbie worked tirelessly as a full-time volunteer assisting in all aspects of work. During that time three Mission centres were set up in Kilkeel, Ardglass and Portavogie.
Debbie moved back to the Falkland Islands in 2016, and in that time has helped improve the mission's facilities, used her invaluable people skills to engage with seafarers, resolved issues they face and provide catering for visiting seafarers.
Most recently, Debbie was at the forefront of a Covid vaccination programme by the Falkland Islands Government, which administered over 1,000 doses.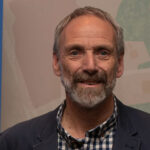 The other winner, recently-retired Mick Howarth, was the Welfare Manager for the Nautilus Welfare Fund (NWF) – a registered charity, administered by Nautilus International, which offers a wide range of specialist services to support retired seafarers and their dependants.
During his 10-year tenure, Mick has driven many improvements at Mariners' Park including to the care services and accommodation. He has overseen the construction of 52 new and modern accommodation units, the refurbishment of the Mariners' Park Care Home with four additional beds.
Under Mick's stewardship, the NWF has systematically improved its care provision through rigorous training of staff and support for residents. The first Admiral specialist dementia nurse was appointed in 2017 to boost dementia service at the Care Home and staffing levels have been increased.
The introduction of new activity coordinators, including a specialist men's health coordinator in partnership with AgeUK, has enabled the NWF to offer a much wider range of activities and trips out, making a real difference to the lives of people Nautilus cares for.
Stuart Rivers, Chief Executive of the MNWB which is the umbrella charity for Merchant Navy and fishing fleets that supports and promotes co-operation between organisations providing welfare services to seafarers, fishermen and their dependents, said:
"Once again, we've been overwhelmed by the number of fantastic nominations we've received for this year's award.

"Both Debbie and Mick's devotion to the welfare of seafarers is admirable and they are so well respected by the entire maritime community. They have proved to be invaluable assets to this sector and are worthy winners of this year's award. A very well done."