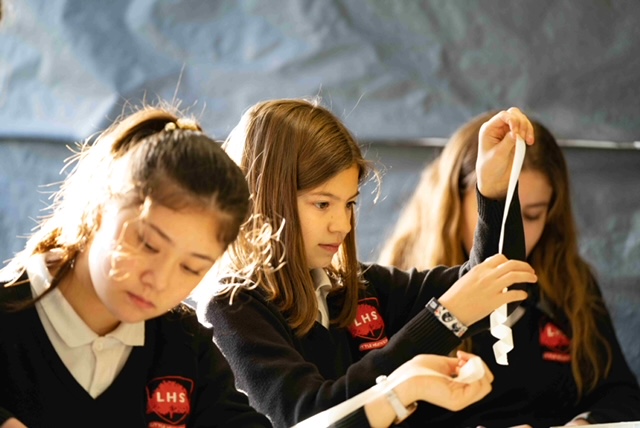 Sea Cadets has successfully reached almost 8,000 schoolgirls through its Marine Engineering Project (MEP) in 2022, encouraging them to explore careers in engineering and science.
The free programme, funded by the Merchant Navy Welfare Board (MNWB) and the Royal Navy, has delivered through schools across the UK since 2016, aiming to get young pupils aged 9-14 more interested in STEM (Science, Technology, Engineering and Mathematics) subjects through hands-on challenges and experiments.
Through interactive exercises that align with the national curriculum, students learn about buoyancy, density, and other key concepts in marine engineering. By relating these topics to everyday life, the MEP workshops provide a unique learning experience outside of the traditional classroom.
82% of the girls surveyed, after participating in the MEP workshop, reported enjoying the experience, with over half saying they would consider a career in marine engineering. The programme also offers insights into a range of engineering careers, from traditional mechanical and electrical engineering to aeronautical and environmental engineering. Additionally, the fact that three out of five MEP workshop leaders are female provides young female pupils with role models in the field.
The MEP workshops also emphasize environmental awareness and sustainable solutions in marine engineering, covering topics such as rising sea levels, ocean and river pollution, and shipping pollution. As 9-year-old Molly, who participated in the programme, said: "I didn't know about all the environmental problems because of engineering. I would like to try and be one and help fix them and make the world better in the future."
Teachers also praised the MEP workshops, with over 96% saying they would recommend the programme to other schools: "Through the MEP workshops, students can see that there are lots of careers within the STEM field," said one teacher. "It gives them a lot of future thought."
Stuart Rivers, Chief Executive of MNWB, which is the umbrella charity for UK Merchant Navy and fishing fleet which supports and promotes co-operation between organisations that provide welfare services to seafarers, fishermen and their dependents, said:
"There's been a lot of media attention on fewer female pupils choosing STEM subjects, and we're on a mission to change this. The MEP workshops showcase all that engineering has to offer and what a rewarding career choice it is."