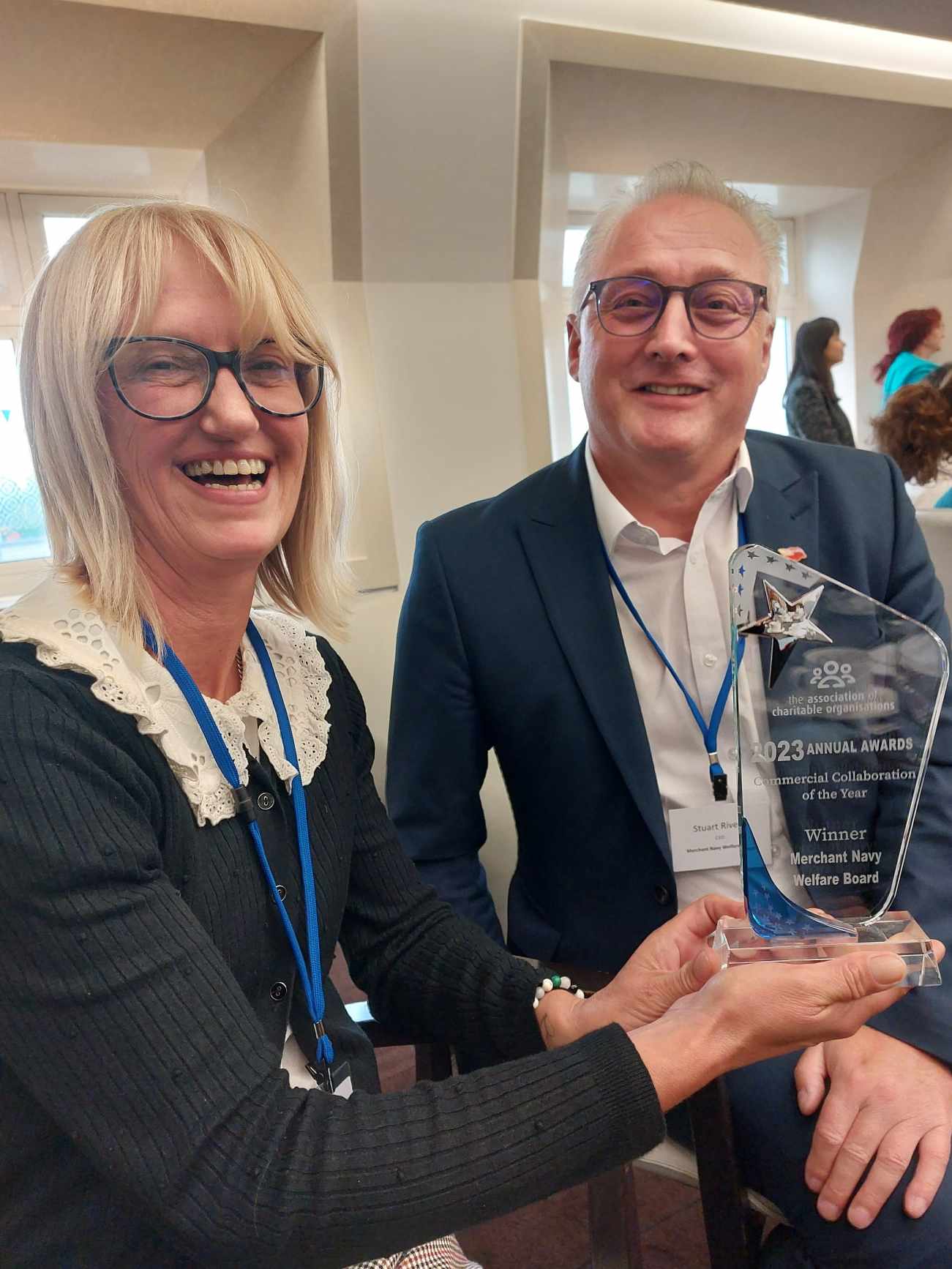 Leading maritime charity, the Merchant Navy Welfare Board (MNWB), was delighted to have been crowned winners of a national award.
The Board, which is the umbrella charity for the UK Merchant Navy and Fishing Fleets representing 43 constituent charity members, was announced the winner of Commercial Collaboration of the Year at the Association of Charitable Organisations (ACO) awards last month.
It comes following the Board's project with Vodafone's charities.connected programme which saw over 13,000 SIM cards delivered to Ukrainian seafarers during the war with Russia last year.
The SIM cards were delivered to Ukrainian seafarers from eight different maritime welfare societies across the UK; Stella Maris, Sailors' Society, Humber Seafarers' Service, the Mission to Seafarers, Liverpool Seafarers' Centre, Aberdeen Seafarers' Centre, The Fishermen's Mission and Seafarers' Christian Friend Society.
The societies' port chaplains and ship visitors distributed these to Ukrainian seafarers visiting UK ports throughout the year to allow them to contact loved ones.
Vodafone provided MNWB with Pay as You Go SIM cards containing 20GB a month of data with unlimited texts and UK calls. The retail value of each card was £20 a month, with a six-month validity, so each was worth £120; the total amount equating to over £1m.
On collecting the award, Chief Executive of MNWB Stuart Rivers said:
"We were absolutely delighted to win this award.
"Thank you to our wonderful constituent members who made this project possible by getting the SIM cards into the hands of those who needed them most."
The ACO awards celebrated the achievements of charities within the ACO networking providing financial and wellbeing support to individuals.