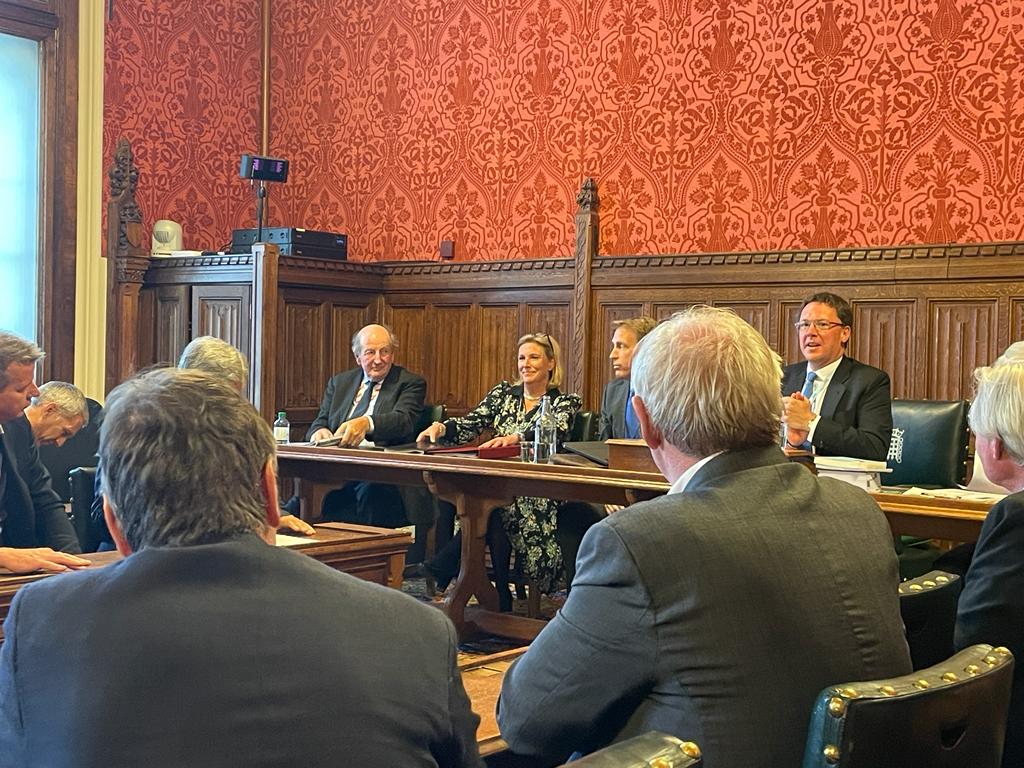 There are 'interesting' and 'challenging' times ahead for the maritime sector.
That was the message from Maritime Minister Baroness Vere of Norbiton after addressing a packed All-Party Parliamentary Group (APPG) for Maritime and Ports in Westminster last night (June 5).
The Minister told group members, made up of representatives from ports, shipowners, trade unions and charities, that it's crucial for the industry to deliver Maritime 2050 to perfect standards across the sector and develop innovative solutions.
Some of the topics covered at the meeting included:
Working with the industry to deliver Maritime 2050
Road to decarbonisation
Port infrastructure
Seafarers' Wages Act 2023
Welfare of seafarers and skills
Stuart Rivers, Chief Executive of MNWB which is the umbrella charity for the UK Merchant Navy and Fishing Fleets, said:
"It was good to hear the Minister's plans and ambitions that will help shape the future of the maritime sector.
"With decarbonisation and the road to net zero on the priority list, it's essential, as we move forward, that the future welfare provision of seafarers isn't forgotten. With UK Government's support, there's a real opportunity to drive these welfare standards to improve the lives of our hard-working seafarers, who are responsible for transporting over 90 per cent of the world's goods."
Mr Rivers attended the meeting alongside Chair, Captain Andrew Cassels, Communications and Media Manager, Joel Holt and trustees.