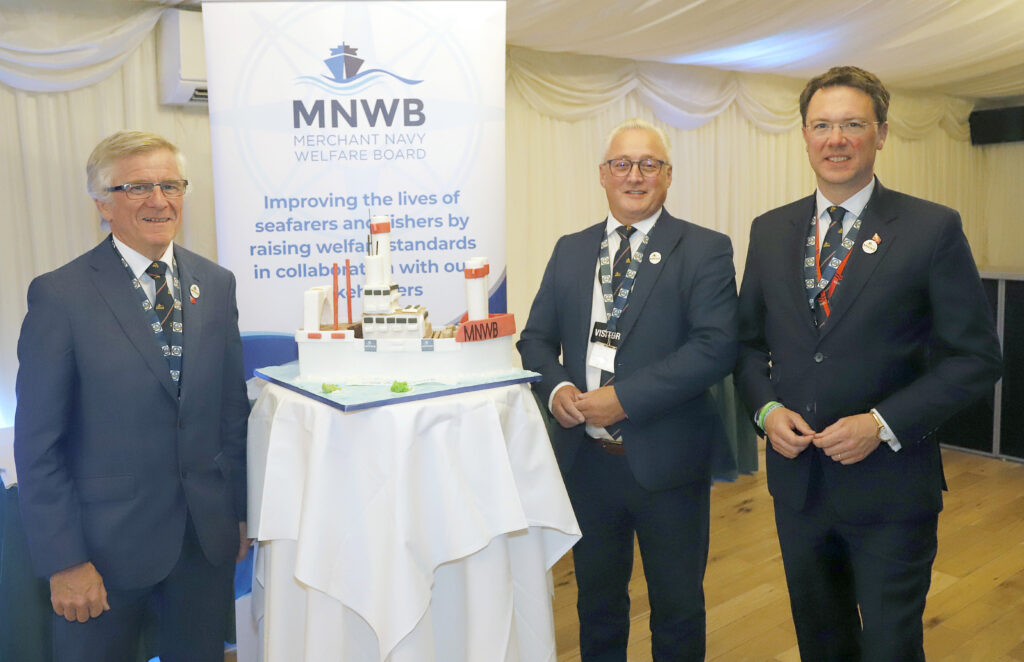 The Merchant Navy Welfare Board (MNWB) has appointed former Maritime Minister Robert Courts MP as Vice President.
Mr Courts takes up the honorary position for the next three years at the Board following his time as Parliamentary Under Secretary of State at the Department for Transport.
It comes as the umbrella charity for the UK Merchant Navy and fishing fleet continues its long-term vision to be the representative voice and driving force for the welfare of merchant navy and fishing communities in the UK.
The new role was unveiled at the Board's 75th anniversary reception in Westminster last week (October 16), which was attended by its supporters, constituent members, parliamentarians, Port Welfare Committee chairs and those from the wider maritime sector.
Commenting on the appointment, MNWB Chief Executive Stuart Rivers said:
"We are absolutely thrilled that Mr Courts is our new Vice President, especially in the year the Board turns 75.
"Mr Courts has been a great supporter of the Board's work during his time as Maritime Minister where he attended our crisis working groups in the midst of Covid and delivered keynote speeches at our conferences."
"At an immensely busy time for the Board, and within our capacity as the UK National Seafarers' Welfare Board, we have a huge role to play in raising the profile of our work with UK Government, shipowners, port authorities and the wider maritime sector to ensure seafarers receive the best possible welfare. It's our job to facilitate that and having Mr Courts' wealth of experience will help us deliver at the highest possible level.
"It's a real asset for the Board to have Mr Courts in this ambassadorial role."
Mr Courts, a Conservative MP for Witney since 2016, previously served as a Parliamentary Private Secretary in the Department for Environment, Food and Rural Affairs.
He also served on the International Trade Select Committee before becoming a minister, having previously been a member of the Transport, Justice and Backbench Business Committees. Before his election to Parliament, Mr Courts was a self-employed barrister.
Mr Courts said:
"There is no group of people more vital to the UK's prosperity and well-being than our seafarers, and no group of people more deserving of our praise and support.
"I was profoundly moved by our seafarers' dauntless efforts under the most challenging conditions during the pandemic, and it is a deep honour to continue to champion them with the outstanding MNWB charity."
Pic attached of Capt. Chair Andrew Cassels (left), CEO Stuart Rivers (middle) & Robert Courts MP (right). Credit Mark Dalton