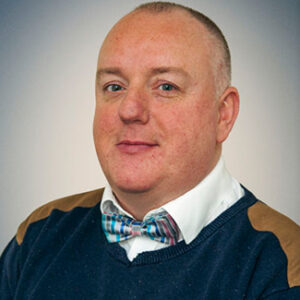 A Day in the Life of Aiden Harvey, who is MNWB's Projects and Welfare Co-ordinator
I've worked for the MNWB since 2017 and can genuinely say I never know what each day will bring, from researching the impact of the introduction of ultra-low emission zones (ULEZs) on our Vehicle Replacement Programme (VRP) or dealing with a homeless seafarer in need of urgent help.
I am a jack of all trades and have various responsibilities as part of my role, which cover two main areas – projects and welfare. Flexibility is definitely a key part of my day! I always have a plan for my day of what needs to be covered, but you never know what that next phone call will bring.
The MNWB administers and helps fund projects that support the frontline welfare providers to enable them, in turn, to help seafarers:
1. VRP – co-funded by Trinity House, The Seafarers' Charity, ITF Seafarers' Trust and ourselves – covers a fleet of 64 vehicles and allows the welfare societies to apply for funding to replace each vehicle on a seven-year cycle. This allows us to ensure that transportation for seafarers and individual Port Chaplains is safe, reliable and efficient. The impact of Brexit and the pandemic has severely affected the supply of vehicles, but delivery times are slowly coming down again.
2. The MiFi project is made up of 40 internet hotspot devices, allocated to port chaplains and ship welfare visitors, allowing seafarers on ships to connect to the internet free of charge. The project is jointly funded by the Department for Transport, The Seafarers' Charity and MNWB. The devices come at no charge for the participating societies, with free unlimited data for seafarers to make use of to contact their families, download films or simply catch up with what is happening in the world.
3. Leaflets – I am also currently reviewing and updating MNWB's collection of 45 Port Information Leaflets. These are provided to visiting seafarers giving general information about the port and facilities available nearby eg: shops, port transport, banking. The pandemic meant seafarers weren't allowed to come ashore, so were put on hold – but now are more important than ever now that seafarers are able to move about more freely.
The other part of my role is assisting my colleague Helen with welfare. We run the Seafarer Support service that allows people to search for organisations and charities that might help them, as well as allowing them to live chat us or ring us if they want to talk about their needs. Asking for help – especially seafarers who are generally very independent and self-reliant due to long periods being away from home – can be difficult, so we have to work at coaxing out their needs to determine how best the Merchant Navy charities can help.
We use SSAFA (the armed forces' charity) to do our case-working, who we hire on a case-by-case basis to assist our Merchant Navy colleagues. They visit the client and fill in the universal online application for them, which is then sent back to us via their computer system Mosaic. I then assess the application and the seafarers' length of service to determine which of the Merchant Navy charities I can seek assistance from on behalf of the client.
The cost-of-living crisis is currently looming large over the welfare work we do, as people on low fixed budgets are being squeezed, so what we do is more important than ever.
My workload fluctuates depending on the number and complexity of welfare cases that we are working on at any given time, but the satisfaction of being able to help people in need – even in a small way – always makes it worthwhile.