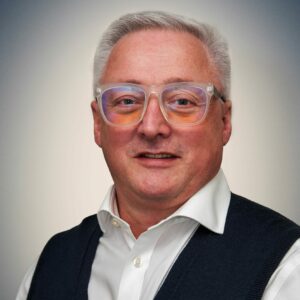 Dear friends,
As 2022 draws to a close, so does my first year at the helm of the Merchant Navy Welfare Board. It's fair to say it's been an action-packed year for many reasons. Ultimately, after two years of unprecedented and turbulent challenges brought by Covid-19, we find ourselves in the 'new normal'.
While we have managed to see-off one crisis, sadly others have occurred causing major concerns for the welfare of seafarers, fishermen and their dependents: from the ongoing conflict in Russia and Ukraine to the mass sacking of hundreds of seafarers at P&O Ferries. Not to mention the worrying cost-of-living crisis.
But, despite all of this, the resolve and strength shown by the maritime charities' sector to ensure seafarers can prosper has been formidable. Collaborative work between us, as the umbrella charity for merchant navy and fishing fleets, our constituent organisations, ship owners, ports, unions, and the UK Government, all of whom have come together on a regular basis through our crisis working group, has enabled the sector to drive forward.
Additionally, we've cemented our role as the UK National Seafarers' Welfare Board (NSWB), managing 16 Port Welfare Committees (PWCs) across the UK and Gibraltar with a combined membership of over 360. These committees serve as an important platform for regional maritime partnerships to monitor and improve the quality of welfare services for seafarers.
We've been at the forefront of enhancing seafarers' welfare and here are some of our standout moments of 2022:
Working with frontline welfare providers and Vodafone to deliver over 11,000 SIM cards to Ukrainian seafarers while visiting UK ports to make contact with their loved ones.
In collaboration with government, delivering a multimillion-pound grant scheme that is revolutionizing the maritime sector with investment spread across careers, skills, diversity and people.
Hosting a hugely successful conference on port welfare which was attended by the Maritime Minister for the first time in the Board's history.
We have worked with the fishing sector and government to tackle the problems migrant fishermen have faced
Our Chairman Capt Andrew Cassels was honored for his dedication and loyalty to the MNWB with a Merchant Navy Medal – the highest accolade within the maritime sector.
So, as we say farewell to 2022, I would like to finish by thanking you for your support and wishing you a very happy, healthy and safe Christmas.
I look forward to achieving great things with you next year as we celebrate our 75th anniversary – a huge milestone for the Board – so watch this space!
Merry Christmas and a Happy New Year to each and everyone of you.
Warmest wishes,
Stuart Rivers
Chief Executive