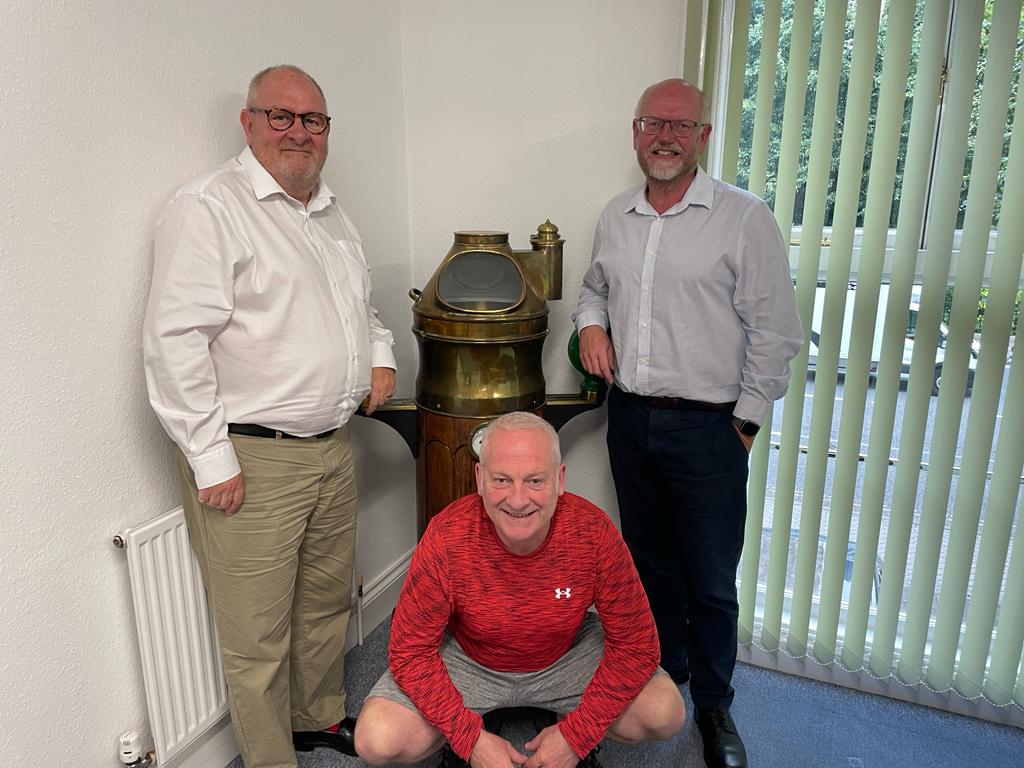 Three maritime professionals have joined the Merchant Navy Welfare Board's (MNWB) ever-growing Ambassador's Programme.
Gordon Foot (middle), Paul Hayes (right) and Stephen Gudgeon (left) – all of whom span long careers in the maritime sector – are the Board's newest ambassadors.
They, alongside current ambassadors Alèxe Finlay, Jerry Drewitt, Martin Phipps and Neil Atkinson, will carry out a number of visits to the wider maritime community to highlight the work of MNWB as the UK's National Seafarers' Welfare Board.
Project Manager Sharon Coveney, who is Deputy Chief Executive at the MNWB, said:
"We are absolutely delighted to have strengthened our Ambassador's Programme with the addition of Gordon, Paul and Stephen.
"They have a vast amount of experience in this sector and it's great have them on board for this project which keeps growing.
"We now have seven ambassadors who are travelling across the country to visit constituent organisations and the wider maritime charity sector to discover how we can help boost their profile."
Sharon added: "I'd also like to extend sincere thanks to our volunteering Consultant Susan Newcombe, former MNWB PWC Manager, who has worked tirelessly to ensure the programme is a success. We are extremely grateful for her unwavering support and expertise."
The project launched in February 2022 as a 12-month pilot initiative to shine the light on MNWB as the National Seafarers' Welfare Board and the umbrella organisation for the UK's maritime charities sector.
So far, the ambassadors, who are well-known in the maritime sector, have visited several of the Board's constituent members including Erskine Hospital, Nautilus Welfare Fund, Royal Liverpool Seaman's Orphan Institution, Royal Merchant Navy Education Foundation, Whitby Merchant Seaman's Hospital Houses and most recently Broughton House.
These visits have enabled the ambassadors to showcase and promote the work of the MNWB while listening to the views and concerns of its constituents for improvement to be addressed where required.
Meet the ambassadors here